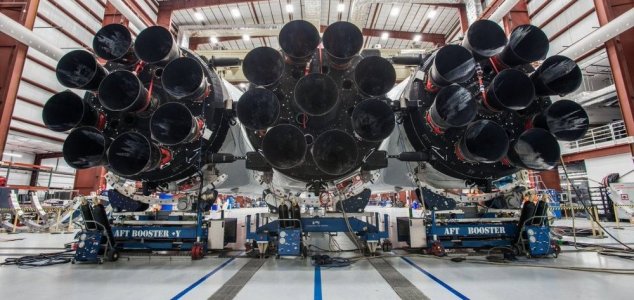 SpaceX is set to make history in just over one weeks' time.

Image Credit: SpaceX / Elon Musk
The first test launch of Elon Musk's next generation rocket is set to take place in just over a week.
The Falcon Heavy, which consists of a strengthened Falcon 9 rocket core with two additional Falcon 9 boosters on either side, is the company's first super heavy-lift launch vehicle.
Like the Falcon 9, each of the boosters are reusable and will land again after each launch, helping to keep costs down and to reduce the buildup of space debris in Earth's orbit.
The rocket will be lifting off from the historic Launch Pad 39A ( the same pad from which the Apollo Moon missions launched ) at NASA's Kennedy Space Center in Cape Canaveral, Florida.
It will be carrying perhaps the most unusual payload of any major launch - Musk's Tesla Roadster - with the aim of placing it in to a heliocentric orbit that will eventually take it very close to Mars.
Musk himself has warned however that there is no guarantee that the launch will be a success.
"There's a lot that could go wrong there," he said. "I encourage people to come down to the Cape to see the first Falcon Heavy mission; it's guaranteed to be exciting."
Source: Space.com | Comments (91)
Tags: Falcon Heavy