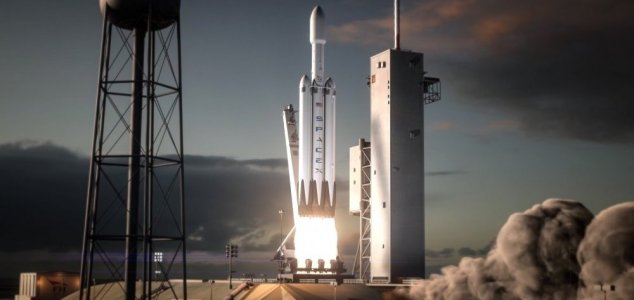 Last month's launch was only the beginning.

Image Credit: SpaceX
The success of last month's launch has meant that the next Falcon Heavy will be carrying more than just a car.
The air was filled with cheers back at the start of February as the world's most powerful rocket soared in to the sky above Cape Canaveral for the first time, delivering Elon Musk's Tesla Roadster in to orbit.
Since then it has been revealed that the next Heavy Falcon launch, which is scheduled to take place in June, will be carrying more than two dozen satellites in to space.
Among them will be satellites from NASA, the US military and various research organizations.
"The great thing is that the Falcon Heavy opens up a new class of payload," said Musk. "It can launch more than twice as much payload as any other rocket in the world, so it's kind up to customers what they might want to launch."
One thing the Falcon Heavy won't be doing however is manned flights. For that, SpaceX is currently working on another, even larger rocket known as the Big Falcon Rocket, or BFR.
Initial orbital tests are expected to take place in the early 2020s.
Source: Spaceflight Now | Comments (3)
Similar stories based on this topic:
Tags: Falcon Heavy, SpaceX