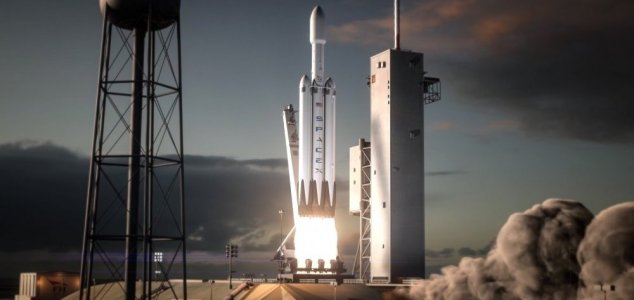 Where no car has gone before.

Image Credit: SpaceX
The maiden voyage of the SpaceX Falcon Heavy rocket will carry Musk's own Tesla Roadster in to space.
Due to launch sometime next month from the very same pad from which Apollo 11 famously took off almost half a century ago, the Falcon Heavy will use three Falcon 9 cores to provide enough thrust to send payloads all the way to Mars.
According to Musk, next month's launch will also feature a rather unusual cargo - his own Tesla Roadster - with the aim of placing it in to orbit around the Red Planet.
"Payload will be my midnight cherry Tesla Roadster playing Space Oddity," he wrote. "Destination is Mars orbit. Will be in deep space for a billion years or so if it doesn't blow up on ascent."
The launch will certainly be a challenging one, especially given that it has already been pushed back multiple times and could still be delayed again before it actually takes place.
Whether Musk's car will actually survive its trip to Mars also remains to be seen.
Source: Engadget | Comments (8)
Tags: Falcon Heavy, Mars