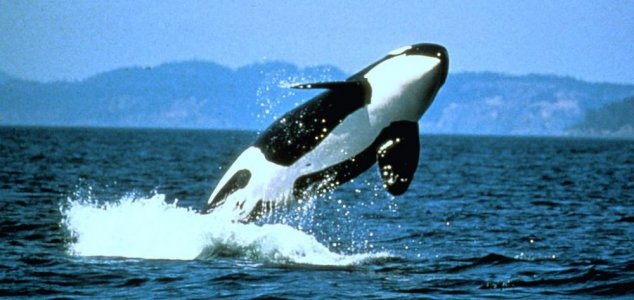 Killer whales possess the ability to mimic human speech.

Image Credit: NOAA
A 14-year-old orca named Wikie has succeeded in imitating some of the words spoken by her trainer.
The impressive feat was achieved by first teaching the animal a hand signal meaning 'copy this' and then presenting her with a series of sounds for her to duplicate.
For the study, the researchers used six phrases spoken by a trainer ( such as 'hello' and '1 2 3' ), as well as five sounds made by other orcas.
Wikie succeeded in learning several of the words straight away, although others took up to 17 tries.
Some examples of the phrases she managed to learn can be heard in the video below.
Source: Science Magazine | Comments (9)
Tags: Killer Whale