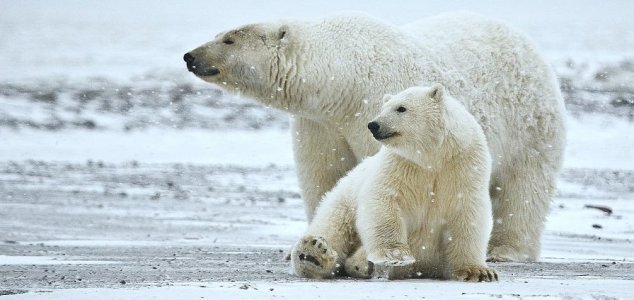 Polar bears are considered to be a vulnerable species.

Image Credit: CC BY-SA 3.0 Alan D. Wilson
The diminishing Arctic sea ice is making it almost impossible for polar bears to satisfy their energy needs.
The research, which was headed up by Anthony Pagano at the University of California Santa Cruz, involved measuring the metabolic rates of nine polar bears and fitting them with GPS-camera collars.
As the animals hunted for food over the following 8-12 days, the collars recorded video footage, metabolic data and GPS co-ordinates to provide an overall picture of their activities.
The results showed that the animals had a higher metabolic rate than previous studies had suggested and that most of them were unable to catch enough food to meet their energy requirements.
A reduction in Arctic sea ice at a rate of around 14% per decade is chiefly responsible for their plight, as is the need for the animals to alter their hunting strategies depending on the season.
"It's thought that bears might catch a couple per month in the fall, compared to five to 10 per month in the spring and early summer," said Pagano. "We found that polar bears actually have much higher energy demands than predicted. They need to be catching a lot of seals."
Source: BBC News | Comments (9)
Similar stories based on this topic:
Tags: Polar Bear