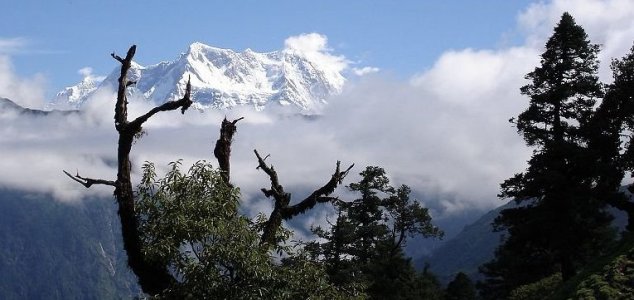 The Himalayas are a large and remote region of South Asia.

Image Credit: CC BY-SA 2.0 Dirk Hartung
DNA thought to be from an extinct polar bear in the Himalayas might actually belong to something else.
Professor Bryan Sykes made headlines last year when he DNA tested suspected Yeti hair samples from Ladakh and Bhutan and found that they were actually a match for a jawbone belonging to an extinct species of polar bear that lived 120,000 years ago.
The find opened up the possibility that sightings of the mysterious Abominable Snowman in and around the Himalayan region might actually be explained by the presence of this ancient bear.
Now however two other scientists, Ceiridwen Edwards and Ross Barnett, have repeated the same DNA tests and believe that the hair samples are not from an extinct species of polar bear at all but are in fact from a rare sub-species of the common brown bear.
"The Himalayan bear is a sub-species of the brown bear that lives in the higher reaches of the Himalayas, in remote, mountainous areas of Pakistan, Nepal, Tibet, Bhutan and India," they wrote.
"The common name for these bears in the region is Dzu-teh, a Nepalese term meaning 'cattle bear', and they have long been associated with the myth of the yeti."
Source: BBC News | Comments (26)
Tags: Yeti, DNA, Polar Bear, Himalayas