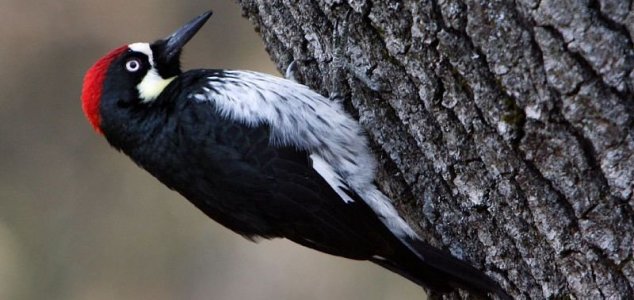 Could woodpeckers really be hurting themselves ?

Image Credit: CC BY-SA 2.0 Steve Ryan
The act of hitting tree trunks thousands of times may actually be giving woodpeckers brain damage.
For the longest time, it was believed that the woodpecker's signature behavior was harmless to the birds themselves, especially given that the species has been thriving for more than 25 million years.
Now though, researchers have discovered buildups of a protein called tau in the brains of these unusual birds that in humans would be indicative of neurodegenerative disease or head trauma.
"One day in the lab I was talking to another professor about how we've designed different types of sports safety equipment, like football helmets, based on the biomechanics of the woodpecker, but no one had ever looked at a woodpecker brain," said neuropathologist Peter Cummings.
Although woodpeckers do possess several adaptations designed to mitgate the impact of pecking, their bodies are still subjected to a significant amount of force when they engage in this behavior.
"If indeed pecking is leading to increased tau accumulation, our study can't tell the difference between tau that might be protective or pathological," said Cummings.
"However, you can hypothesize that because the birds have been in existence for millions of years and are thriving, that trauma-related neurodegenerative disease might not be an issue."
Source: Yahoo! News | Comments (7)
Tags: Woodpecker