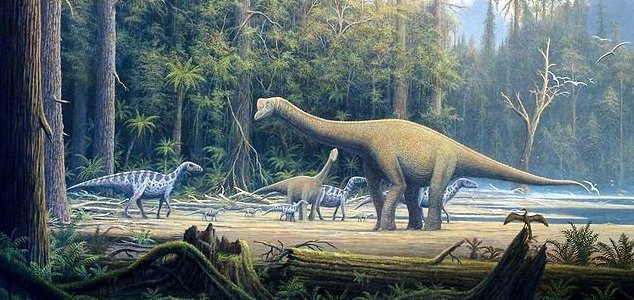 The dinosaurs dominated for millions of years.

Image Credit: CC BY-SA 2.5 Gerhard Boeggemann
The dinosaurs' total domination of our planet may have played a major role in their eventual demise.
A new study by researchers in the UK has suggested that these prehistoric reptiles were already in decline even before they were wiped out by an asteroid strike at the end of the Cretaceous.
When the dinosaurs first appeared after the 'Great Dying' mass extinction event around 250 million years ago, they migrated freely across the globe, evolving to fill every possible niche.
Eventually however, this domination may have actually served to limit their evolutionary progress.
"This honeymoon period could not last forever, and the dinosaurs eventually filled every available habitat on Earth," said study lead author Ciara O'Donovan.
"There was nowhere new for species to move to, which may have prevented new species from arising, contributing to the dinosaurs' pre-asteroid decline."
"In essence, they were perhaps too successful for their own good."
Source: 9news.com.au | Comments (0)
Similar stories based on this topic:
Tags: Dinosaurs