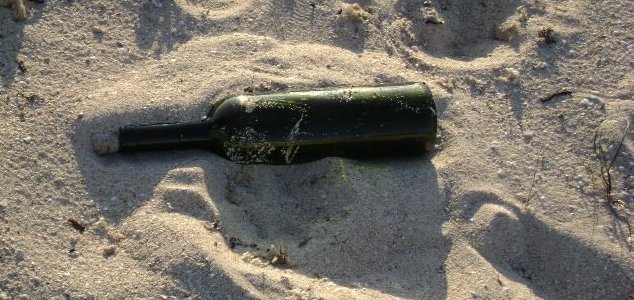 What happened to the person who wrote the note ?

Image Credit: CC BY-SA 4.0 Dread83
The son of a man who found a message in a bottle 60 years ago is now searching for the author's relatives.
The note, which was discovered by 16-year-old Jack Howlett on Australia's Fraser Island, had been thrown overboard during a voyage from Sydney to Auckland in 1935.
On one side was a ship's menu while on the other was a handwritten note:
"Thrown overboard by Mr and Mrs Robert Hare and son Billy 11/9/35 en route Syd/Auck. Will finder please communicate with above at Ballarat, Vict - Aust, The City Beautiful, Largest inland city of the commonwealth."
Howlett had attempted to write to the address listed on the back of the menu but after receiving no response he eventually gave up on the idea and put the note in to storage.
Now though, several decades after its original discovery, Howlett's son Kent has decided to take up the challenge of tracking down the family of the note's original authors.
His investigation revealed that the note was most likely thrown from a ship called the MV Wanganella roughly 800 kilometres off the coast of Sydney. It was probably floating in the ocean for 25 years.
He also discovered new information about Billy Hare - the boy mentioned in the note.
"I've done some digging on Billy Hare and it appears, if I'm correct, that this is William Hare who became a professor," said Kent. "[He was] something of a founding father of radiology in Australia."
"If it is the right guy I think he passed near on 10 years ago, so we're probably talking to his kids."
Source: ABC.net.au | Comments (1)
Similar stories based on this topic:
Tags: Message, Bottle