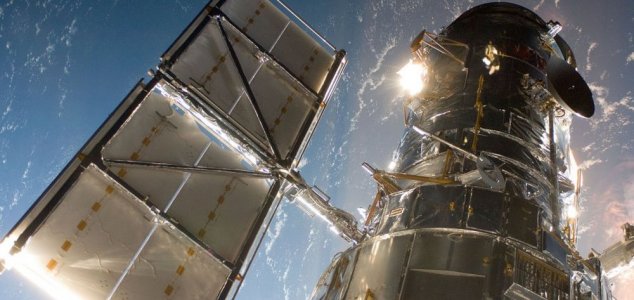 There is much we still don't understand about the universe's expansion.

Image Credit: NASA / JSC
New data from the Hubble Space Telescope has shown that the universe is expanding faster than expected.
Known as the Hubble Constant, the rate at which the universe is expanding was previously determined by studying the cosmic background radiation left over from the Big Bang.
By using data from the European Space Agency's Planck spacecraft, physicists calculated that the actual expansion rate was approximately 67 kilometers per second per megaparsec.
Now however, a team of researchers using data from the Hubble Space Telescope have come up with a completely different figure - 73 kilometers per second per megaparsec.
"The community is really grappling with understanding the meaning of this discrepancy," said lead researcher, Nobel Laureate and co-discoverer of dark energy Adam Riess.
It is possible that dark matter interacts with normal matter more strongly than expected or that Einstein's cosmological constant may not be quite so constant after all.
"While it's possible dark energy plays a role, to me it looks more and more like it could be a new particle or something about the way dark matter interacts," said Riess.
"We normally assume dark matter is something we call a WIMP, a weakly interacting massive particle. Well, maybe it's not so weakly interacting."
"That would change things, that would cause something like what we see."
Source: NASA.gov | Comments (4)
Similar stories based on this topic:
Tags: Hubble, Universe