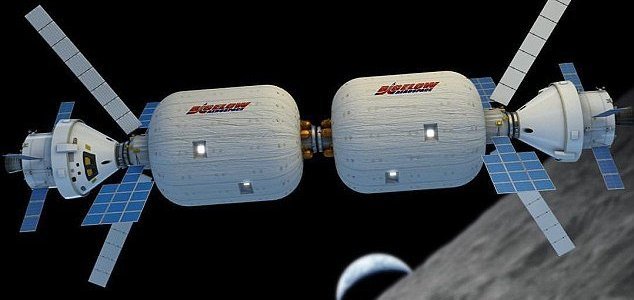 Would you stay in an orbiting inflatable space hotel ?

Image Credit: Bigelow Aerospace
Tourists may soon have the opportunity to book a room in a hotel with a rather extraordinary view.
Billionaire hotel mogul Robert Bigelow is certainly no stranger to developing inflatable space habitats having already produced one that is currently connected up to the International Space Station.
Now the 72-year-old is hoping to take things one step further by setting up an inflatable space hotel where tourists will be given the chance to book a room high up in orbit around the Earth.
The hotel he has planned will be twice the volume of the space station, however with a seven or even eight-figure asking price for each room, only the very rich need apply.
"We will spend millions of dollars this year to drill down on a conclusion as to what the global space market is going to look like," said Bigelow. "When we look at what is the commercial picture, as far as humans' use of space today, it's a whole lot different than it was 10 years ago."
Source: Yahoo! News | Comments (4)
Tags: Bigelow, Space Hotel