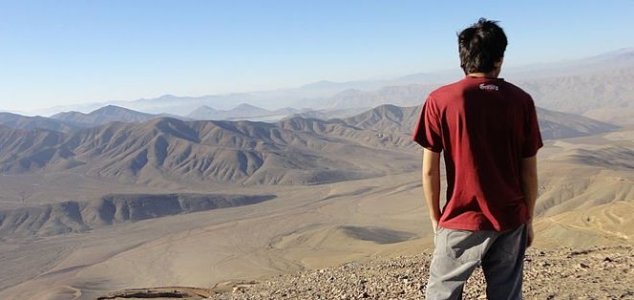 If there is life here, could there be life on Mars ?

Image Credit: CC BY-SA 3.0 XTSY
Scientists have discovered microbial life rebounding in one of the driest and most inhospitable places on Earth.
Situated along the west coast of South America, Chile's Atacama Desert is so dry that rain may not fall at all for years, sometimes even decades. These inhospitable conditions, coupled with its red, arid landscape, make the Atacama the closest thing on Earth to the surface of Mars.
Now scientists studying the presence of life in this hellish environment have made a remarkable discovery in the form of metabolically active micro-organisms thriving in the arid dirt.
While microbes have been found before in the Atacama, up until now they were assumed to be "dead or dying vestiges of viable cells fortuitously deposited by atmospheric processes."
The newly-found organisms however appear to be thriving, despite the extreme conditions.
"It has always fascinated me to go to the places where people don't think anything could possibly survive and discover that life has somehow found a way to make it work," said planetary scientist Dirk Schulze-Makuch from Washington State University.
"If life can persist in Earth's driest environment, there is a good chance it could be hanging in there on Mars in a similar fashion."
Source: Science Alert | Comments (1)
Tags: Atacama, Life, Mars