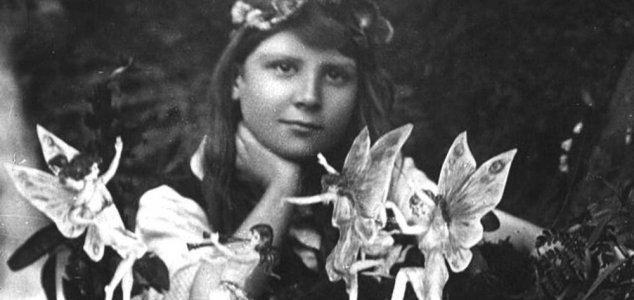 The girls always remained adamant that they had seen fairies.

Image Credit: Elsie Wright / PD
In 1917, two English schoolgirls claimed to have photographed fairies at the bottom of their garden.
One of the most infamous hoaxes of the 20th century, the story of the Cottingley fairies came from the unlikeliest of sources - two young cousins, Elsie Wright and Frances Griffith, from Cottingley, England.
The pair, who would often play near a stream at the bottom of Elsie's mother's garden, claimed that there were fairies living there. To prove it, Elsie one day borrowed her father's camera and the girls spent 30 minutes taking pictures of them.
The photographs, which were considered highly convincing at the time, went public in mid-1919 and quickly become famous across the country. Many believed the fairies to be real, including author and spiritualist Sir Arthur Conan Doyle who included the photos in a magazine article he'd written.
The mystery of the Cottingley fairies would go on to endure for over 60 years until finally, in 1983, the two cousins admitted that the photographs had been faked using cut-out illustrations from a book.
Both however remained adamant that they had genuinely seen fairies at the bottom of the garden.
"Frances Griffiths and Elsie Wright created one of the biggest hoaxes in British history," said Dr Richard Sugg of Durham University. "It's up there with the faking of the Piltdown Man."
"The girls started by challenging themselves in order to fool their immediate circle. They ended up attempting to hoodwink the world."
Source: Yorkshire Post | Comments (54)
Tags: Cottingley Fairies