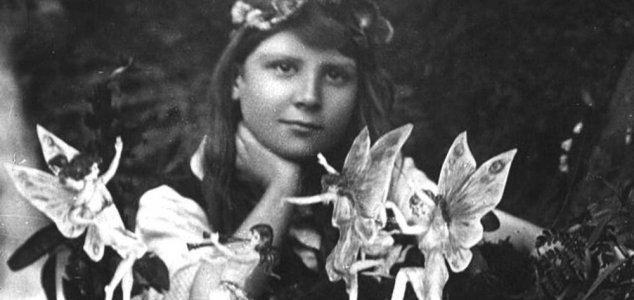 The photographs are expected to fetch a lot of money at auction.

Image Credit: Elsie Wright / PD
The original photographs at the center of one of the 20th century's most infamous hoaxes could fetch over $90k.
The story of the Cottingley fairies came from the unlikeliest of sources - two young cousins, Elsie Wright and Frances Griffith, from Cottingley, England.
The pair, who would often play near a stream at the bottom of Elsie's mother's garden, claimed that there were fairies living there. To prove it, Elsie one day borrowed her father's camera and the girls spent 30 minutes taking pictures of them.
The photographs, which were considered highly convincing at the time, went public in mid-1919 and quickly become famous across the country. Many believed the fairies to be real, including author and spiritualist Sir Arthur Conan Doyle who included the photos in a magazine article he'd written.
The mystery of the Cottingley fairies would go on to endure for over 60 years until finally, in 1983, the two cousins admitted that the photographs had been faked using cut-out illustrations from a book.
Both however remained adamant that they had genuinely seen fairies at the bottom of the garden.
Now, 100 years on from when they were originally published, the photographs are set to go under the hammer at Dominic Winter Auctioneers in Cirencester, Gloucestershire on April 11th.
"I think the contact prints of the fairies are incredibly significant photographs within the context of this remarkable story," said photography specialist Chris Albury.
"The first one of Frances and the Fairy Ring is perhaps the most important single photograph in existence relating to this drama."
Source: Yorkshire Post | Comments (17)
Tags: Cottingley Fairies