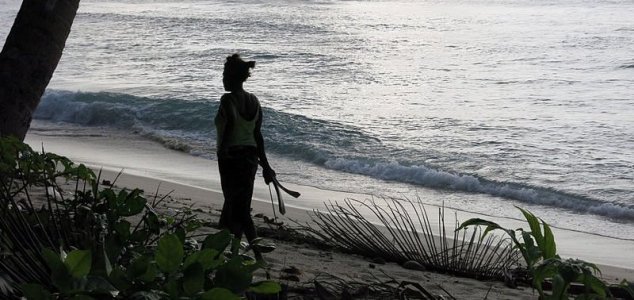 The bottle was found in Australia.

Image Credit: CC BY 2.0 Department of Foreign Affairs and Trade
The bottle, which dates back 132 years, was found on a beach around 180km north of Perth, Australia.
According to the message inside, the bottle had been thrown in to the ocean in 1886 by researchers aboard the German sailing barque 'Paula' as part of a long-term oceanographic experiment designed to better understand global currents and to find more efficient shipping routes.
It was found by Tonya Illman after her son's car became bogged down in soft sand.
"My friend Grace Ricciardo and I were walking across the dunes when I saw something sticking out of the sand so I went to take a closer look," she said.
"It just looked like a lovely old bottle so I picked it up thinking it might look good in my bookcase. My son's girlfriend was the one who discovered the note when she went to tip the sand out."
"The note was damp, rolled tightly and wrapped with string. We took it home and dried it out, and when we opened it we saw it was a printed form, in German, with very faint German handwriting."
Officially recognized as the oldest message in a bottle ever discovered, the find has since been declared authentic by the German Federal Maritime and Hydrographic Agency (BSH).
It is set to go on display at the Western Australian Museum for the next two years.
Source: museum.wa.gov.au | Comments (10)
Similar stories based on this topic:
Tags: Message, Bottle