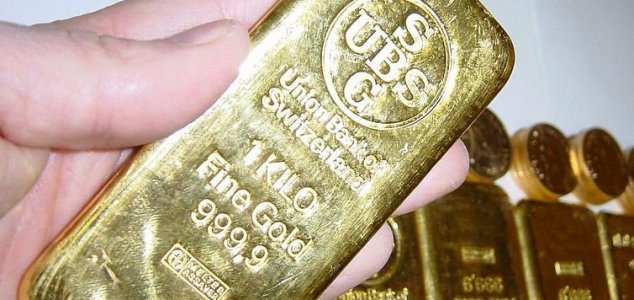 The incident was blamed on a faulty cargo hatch.

Image Credit: PD - Swiss Banker
Bars worth up to $368 million rained down after the aircraft suffered damage during takeoff on Thursday.
The plane, which had been carrying gold and silver bars from a nearby mine, managed to lose up to a third of its 10-ton cargo when the left flap of the plane's cargo hatch tore off unexpectedly.
The precious metals ended up strewn all along the runway and across the surrounding area, leading to a rush of activity as members of the public attempted to track down and collect them.
The incident occurred at an airport in the port city of Yakutsk in eastern Siberia.
According to reports, the plane's crew managed to land safely and nobody was injured. Airport head Nikolai Mesnikov also later reported that all 172 bars had been retrieved and were accounted for.
An investigation in to the cause of the cargo hatch fault is now underway.
Source: ABC News | Comments (11)
Tags: Gold, Russia