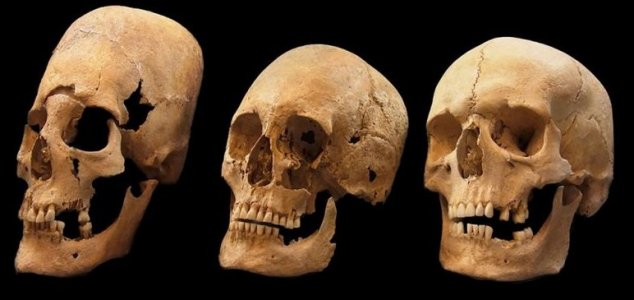 How did these women elongate their heads ?

Image Credit: Bavarian State Archaeological Collection
Researchers have been unraveling the mystery of elongated skulls discovered in southern Germany.
Found in Bavaria, the skulls, which were found among the remains of 40 individuals, date from the late 5th to early 6th century. In total, nine skulls showing clear evidence of elongation were found, along with five others that exhibited signs of 'intermediate' elongation. All of the altered skulls were female.
"Archaeologically, they are not that different from the rest of the population," said geneticist Joachim Burger from the University of Mainz. "Genetically, they are totally different."
By sequencing the genomes of these individuals, Burger and colleagues determined that, despite living and dying alongside the ancient Bavarians, these individuals were not Bavarians themselves.
"Our data points to Barbarian tribes in Western and Central Europe specifically acquiring exotic looking women with elongated heads born elsewhere," said genomicist Krishna Veeramah.
Most of these women likely came from wealthy southeastern European families and were betrothed to Bavarian men to benefit political or strategic alliances in the region.
To achieve their unique appearance, these women would have had their heads bound from infancy, a practice that is known to have been carried out in other parts of the world as well.
"There is a discussion going on whether the artificial cranial deformation causes cognitive deficiencies," said osteologist Michaela Harbeck.
"Some studies suggest there were several pathological conditions associated with it, including bulging eyes - but this highly depends on the degree of the deformation."
Source: Science Alert | Comments (3)
Tags: Germany, Elongated Skulls