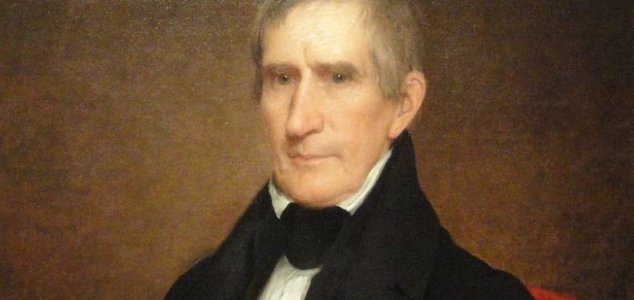 Did William Henry Harrison really die of pneumonia ?

Image Credit: Albert Gallatin Hoyt
In 1841, ninth US President William Henry Harrison died of pneumonia after a mere 31 days in office.
Harrison, at 68, was not only the oldest person ever elected US president at the time but also tragically became the first ever to die in office. He also holds the record for the shortest presidency in history.
Even before he was elected, many were concerned that he was not fit to run for office, however after waging a very active campaign that left him exhausted, he ultimately won the vote.
On the day of his inauguration, March 4th, he arrived to give his speech in bitter weather without an overcoat or hat to keep him warm and having turned down the offer of a closed carriage.
He stood there in the freezing cold for two hours to read out his enormous 8,445-word speech.
Within two weeks, while suffering from a lingering chest cold, he went for a walk and got caught in a rainstorm. Soon afterwards he developed pneumonia and sadly passed away on April 4th.
But was it really pneumonia that killed him and was the cold weather really responsible ?
Nine years after he had died, the White House water supply was found to have been contaminated with sewage - something known to cause typhoid and paratyphoid fever.
Some experts now believe that Harrison's symptoms, coupled with the fact that they did not appear until two weeks after his exposure to the cold, suggest that he hadn't suffered from pneumonia at all but typhoid fever - the same illness that killed President Abraham Lincoln's 11-year-old son, Willie.
During Harrison's time, an effective vaccine wouldn't be available for another 60 years.
Source: Philly.com | Comments (0)
Tags: William Henry Harrison