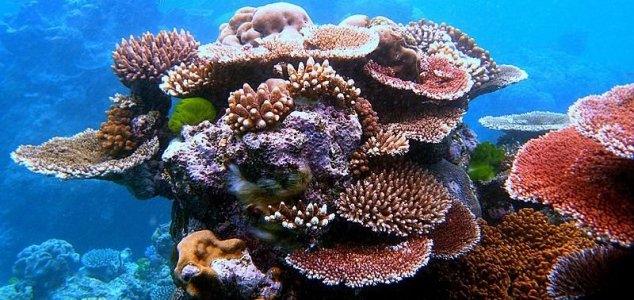 Could lab-grown coral save the world's coral reefs ?

Image Credit: CC BY-SA 3.0 Toby Hudson
Scientists are attempting to create a breed of coral that is more resistant to the effects of global warming.
Bleaching occurs when consistently high temperatures cause coral reefs to expel their symbiotic algae - a process which turns them deathly white and from which many do not recover.
The problem has been getting continually worse in recent years thanks to global warming which has been destroying vast swathes of previously healthy coral reef due to rising ocean temperatures.
Now though, researchers have been working on a way to help reduce the impact of climate change by breeding types of coral that are more resilient to rising temperatures.
At the Patricia and Phillip Frost Museum of Science in Florida, for instance, there are nine aquariums filled with staghorn corals that have been stressed to the edge of death. By reviving them with hardier algae, scientists hope to enable them to survive out in the oceans without succumbing to bleaching.
If all goes well, these corals will be planted in a nearby reef as part of an ongoing field trial.
"The weak link in the partnership is really the algae," said Andrew Baker, an associate professor of marine biology and ecology at the Rosenstiel School of Marine and Atmospheric Science.
"When they get hit with too much heat stress, instead of producing a nice photosynthetic food... they start producing toxins."
"It's a very tightly evolved partnership. The corals have been with these algae for hundreds of millions of years and these algae are critical to understanding why coral reefs even exist in the first place because without these algae, corals can't survive."
Source: Phys.org | Comments (3)
Similar stories based on this topic:
Tags: Coral Reef, Bleaching