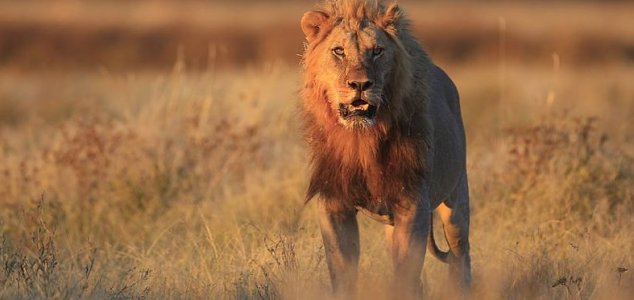 As if today's lions weren't terrifying enough.

Image Credit: CC BY-SA 3.0 Yathin S Krishnappa
Fossil hunters have discovered the skull of a huge prehistoric lion that roamed Africa 200,000 years ago.
Unearthed in Natodomeri in northwest Kenya, the partial skull measures almost 15 inches long - an increase of around 20 percent over the skulls of today's lions.
With a height matching that of an adult human, this giant cat would have been truly terrifying.
Researchers believe that the species evolved to hunt the herds of large herbivores that were prevalent across the African continent during the late Middle to Late Pleistocene period.
"This skull is the first indication of the existence of a population of giant lions in the late Middle and Late Pleistocene of eastern Africa, perhaps occasioned by the presence of greater megafaunal biomass than today," the study authors wrote.
"The skull is remarkable for its very great size, equivalent to the largest cave lions of Pleistocene Eurasia and much larger than any previously known lion from Africa, living or fossil."
Source: Newsweek | Comments (15)
Tags: Kenya, Lion