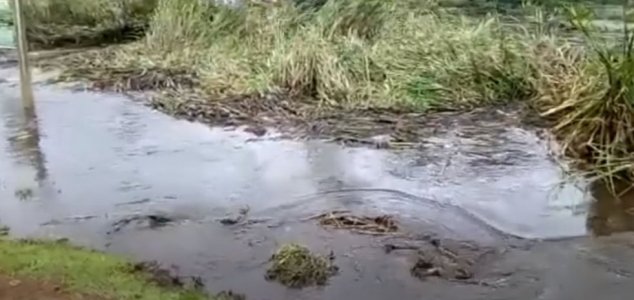 Fortunately nobody was killed.

Image Credit: YouTube / SWNS
Footage recently captured in Kenya shows the moment a sinkhole begins to swallow up everything in sight.
The disturbing scene, which was filmed in Kericho on May 1st, shows the deadly and destructive power of a sinkhole as water, mud and even large amounts of grass disappear into the ground.
Various locals can be heard talking in the background - no doubt amazed at what they were seeing.
Sinkholes such as this have the potential to be extraordinarily dangerous - it's not difficult to image what might happen if a person was to venture too close.
It's also fortunate that this did not happen in a crowded area or underneath someone's house.
Sinkholes typically form when the surface sinks or collapses into cavities that have formed underground, usually due to processes of erosion taking place over large periods of time.
The same thing can also sometimes happen due to the presence of tunnels or mine shafts.
Exactly what caused this particular sinkhole to form however remains unclear.
You can check out the footage for yourself below.
Source: MSN.com | Comments (10)
Tags: Sinkhole