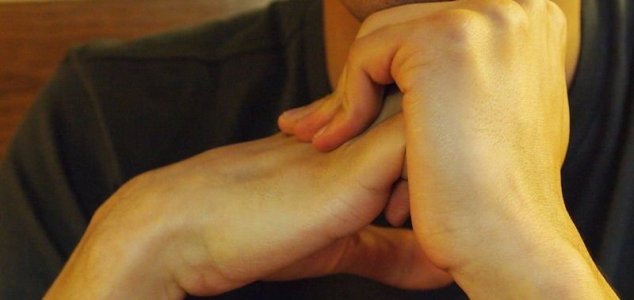 Are you able to crack your knuckles ?

Image Credit: CC BY 2.0 Jaysin Trevino
Scientists have come up with three mathematical equations to explain the sound of a cracked knuckle.
It's one of the most annoying sounds a person can make, but despite almost a century of debate over exactly what produces the distinctive 'popping' sound when someone cracks their knuckles, scientists are still finding new ways of approaching and investigating the phenomenon.
Most recently, French science student Vineeth Chandran Suja and his lecturer Dr Abdul Barakat decided to investigate knuckle-cracking and managed to explain it by way of three equations.
"The first equation describes the pressure variations inside our joint when we crack our knuckles," said Suja. "The second equation is a well-known equation which describes the size variations of bubbles in response to pressure variations. And the third equation that we wrote down was coupling the size variation of the bubbles to ones that produce sounds."
These equations, he argues, build up a complete mathematical model of the knuckle-cracking sound.
"When we crack our knuckles we're actually pulling apart our joints," he said. "And when we do that the pressure goes down. Bubbles appear in the fluid, which is lubricating the joint - the synovial fluid."
"During the process of knuckle cracking there are pressure variations in the joint which causes the size of the bubbles to fluctuate extremely fast, and this leads to sound, which we associate with knuckle cracking."
Source: BBC News | Comments (12)
Tags: Knuckles