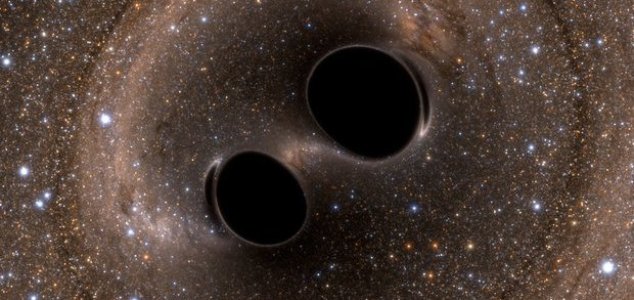 Black holes are surprisingly common.

Image Credit: CC BY-SA 4.0 Simulating eXtreme Spacetimes
Scientists have discovered an astonishing number of massive black holes hiding within our own galaxy.
The existence of these black holes, which surround the supermassive black hole at the center of our galaxy, had long been suspected, however nobody had been able to prove it until now.
The problem is that, by their very nature, isolated black holes are extremely difficult to see.
To find them, physicists focused their efforts on searching for the X-ray emissions of a particular subgroup of low-mass black holes that have a captured star in orbit around them.
By analyzing this data, it was then possible to infer how many isolated black holes exist in the region.
"This finding confirms a major theory and the implications are many," said astrophysicist Dr Chuck Hailey from Columbia University.
"It is going to significantly advance gravitational wave research because knowing the number of black holes in the center of a typical galaxy can help in better predicting how many gravitational wave events may be associated with them."
"All the information astrophysicists need is at the center of the galaxy."
Source: Independent | Comments (11)
Similar stories based on this topic:
Tags: Black Holes, Milky Way