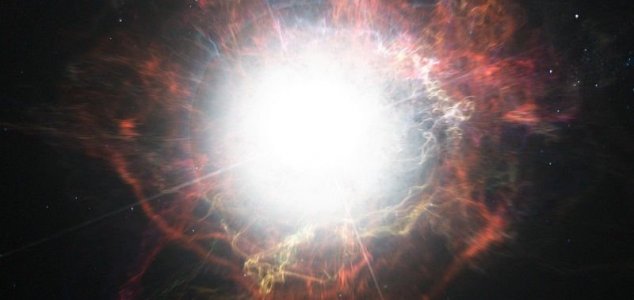 Phosphorous is created when a massive star explodes.

Image Credit: CC BY 4.0 ESO/M. Kornmesser
A lack of phosphorus in the universe could mean that Earth-type life is a lot rarer than commonly thought.
Phosphorus, which is created when a particularly massive star explodes in a supernova, forms the foundation of DNA and is vital to the transfer and storage of energy in our cells.
Without it, life such as that found on Earth cannot form.
In a new study, scientists who have observed remnants of these exploding stars now believe that phosphorus may be a lot less common than we thought. Earth, they argue, may have gotten lucky because it happened to be situated next to the 'right' type of supernova.
"The route to carrying phosphorus into new-born planets looks rather precarious," said Dr Jane Greaves, an astronomer from the University of Cardiff.
"If phosphorus is sourced from supernovae, and then travels across space in meteoritic rocks, I'm wondering if a young planet could find itself lacking in reactive phosphorus because of where it was born ? That is, it started off near the wrong kind of supernova ?"
"In that case, life might really struggle to get started out of phosphorus-poor chemistry, on another world otherwise similar to our own."
Source: Belfast Telegraph | Comments (12)
Tags: Life, Phosphorus