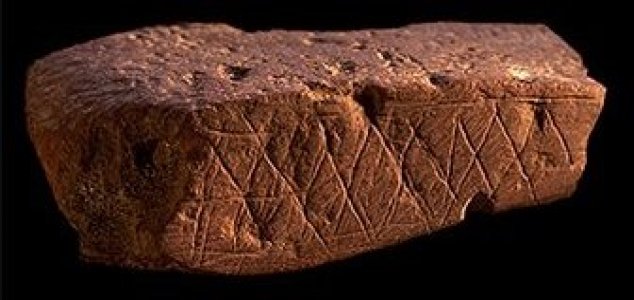 What do these markings mean ?

Image Credit: CC BY-SA 3.0 Chris. S. Henshilwood
Hashtag-like etchings found on a rock in South Africa's Blombos Cave are thought to be over 100,000 years old.
In a recent study, an international team of scientists sought to determine whether the etchings were symbolic in nature by asking students to study, sort and then make copies of them.
The idea was to see if they could distinguish them from similar markings found at other sites as well as to determine how easy it was to reproduce them after only a single, brief viewing.
If the markings were symbolic, the researchers hypothesized, then they would be distinct based on the time they were created and the general location at which they were discovered.
Sadly however, the students were unable to distinguish the Blombos markings from other similar markings found at other sites.
"That suggests that we're not looking at a symbolic system in the sense that each marking has an individual meaning," said lead researcher Kristian Tylen.
Instead, it is possible that the markings were decorative in natural or were simply random scribbles that some early human cave-dweller had created to pass the time.
Source: Smithsonian Magazine | Comments (9)
Tags: Blombos