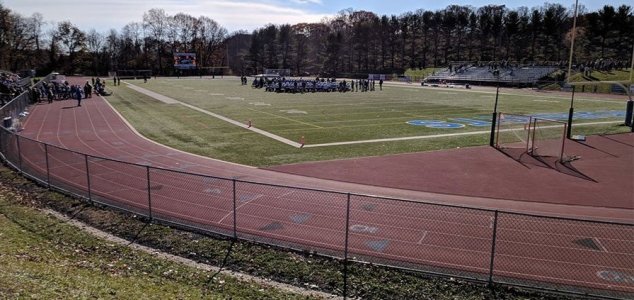 When you gotta go, you gotta go.

Image Credit: Google Maps
Authorities have caught the person responsible for leaving excrement next to a school running track.
An investigation in to the matter had been launched after students and sports coaches at Holmdel High School in Monmouth County complained to police that a mysterious individual had been defecating next to the track 'on a regular basis'.
After officers actually witnessed him in the act, the culprit was identified as Kenilworth school superintendent Thomas Tramaglini - the 'highly regarded' head of the local education authority.
"Earlier today, we learned of municipal court charges facing our current superintendent of schools in Holmdel, NJ," the school board wrote on Facebook.
"Given the nature of those charges, he asked for and was granted a paid leave of absence."
It remains unclear why Mr. Tramaglini had used the running track as a toilet, however some have speculated that he may have had a bowel condition that left him unable to hold it in.
He has since been charged with public defecation, lewdness and littering.
Source: BBC News | Comments (16)
Similar stories based on this topic:
Tags: Police, New Jersey