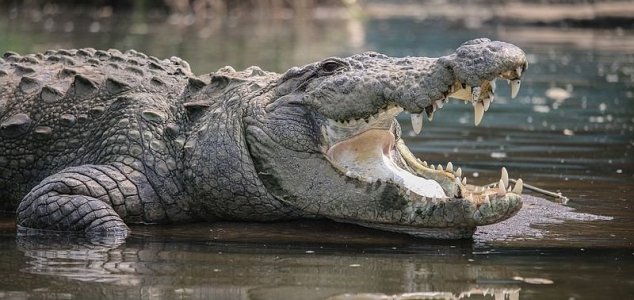 What happens inside a crocodile's brain when it hears music ?

Image Credit: CC BY-SA 4.0 Goutham89
The bizarre new experiment aimed to analyze how juvenile crocodile brains react to complex stimuli.
For the study, scientists exposed several young Nile crocodiles to the music of composer Johann Sebastian Bach while at the same time scanning their brains using an MRI machine.
Getting accurate results was challenging as not only were the animals dangerous to work with but crocodiles are cold-blooded, making it more difficult to record their blood oxygenation levels.
The results indicated that when exposed to a complex section of music, the brain response was much greater than when the animals were exposed to only individual chords.
The findings also seemed to echo those obtained for birds and mammals under similar conditions.
The scientists concluded that the functional aspects of sensory processing were likely conserved during the evolution of sauropsids - the group of animals which include today's reptiles and birds.
Such brain processes may have also evolved much earlier than previously thought.
Source: Tech Times | Comments (9)
Similar stories based on this topic:
Tags: Crocodile