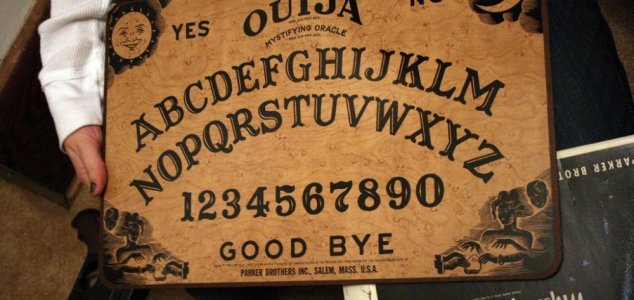 Several of the jurors tried to contact a spirit.

Image Credit: CC BY 2.0 jmawork / Flickr
The 1994 case made headline news after it was revealed that four jurors used a Ouija board to reach their verdict.
The trial, which lasted five weeks, found English insurance broker Stephen Young guilty of the gruesome double murder of Harry and Nicola Fuller at their home in East Sussex.
"There was relief the case was finished," said police detective Graham Hill. "Obviously all people that are involved in the prosecution were pleased the verdict was one of guilty, because there's... as you can imagine, a huge amount of work goes into that."
A few weeks later however, it was revealed that several members of the jury had based their verdict on information they had obtained through a Ouija board.
According to the report, four of the jurors had got together one night at the Brighton's Old Ship Hotel and fashioned a crude Ouija board out of paper and a wine glass.
The session was said to have yielded some intriguing results with the group becoming convinced that they had managed to contact the spirit of Harry Fuller - one of the two murder victims.
"Stephen Young done it," the ghost allegedly stated. "Vote guilty tomorrow."
The jurors were so taken aback that many of them started crying. When they eventually retired to their rooms for the night, they agreed not to tell anyone about what had taken place.
The incident remains one of the most high-profile cases of juror misbehavior on record.
Source: ABC.net.au | Comments (19)
Similar stories based on this topic:
Tags: Ouija Board