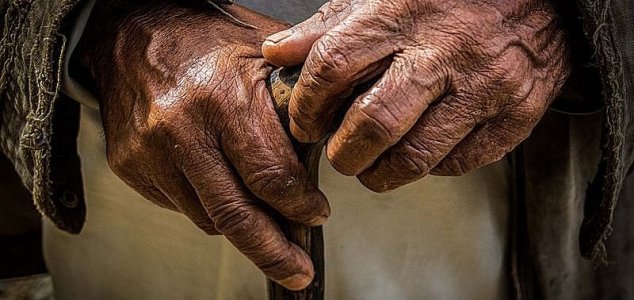 Could Istambulova really be 128 ?

Image Credit: CC BY 2.0 Sharada Prasad CS
A woman thought to be the world's oldest living human has referred to her extremely long life as a 'punishment'.
Koku Istambulova from Chechnya, who claims to be a record-breaking 128 years old, maintains that she has always been unhappy and that her extreme longevity is 'God's will'.
Unfortunately her age cannot be confirmed because her documents were lost during the Second Chechen War, however her internal passport reportedly lists her date of birth as June 1st 1889.
Officially, the world's oldest human ever was Jeanne Calment who was 122 when she died in 1997.
"It was God's will. I did nothing to make it happen," Istambulova said when asked about her age. "I see people [who live long] going in for sports, eating something special, keeping themselves fit, but I have no idea how I lived until now."
"I have not had a single happy day in my life. I have always worked hard, digging in the garden. I am tired. Long life is not at all God's gift for me - but a punishment."
Her only daughter, Tamara, reportedly died five years ago at the age of 104.
"Looking back at my unhappy life, I wish I had died when I was young," she said. "I worked all my life. I did not have time for rest or entertainment."
"We were either digging the ground, or planting the watermelons. When I was working, my days were running one by one. And now I am not living, I am just dragging through."
Source: Ladbible.com | Comments (50)
Tags: Oldest Woman