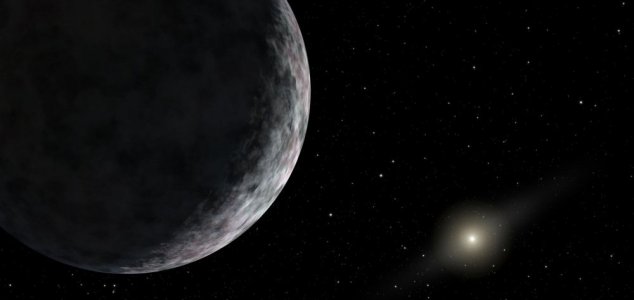 Is there an undiscovered world in the outer solar system ?

Image Credit: NASA
A small solar system object with a strange orbit has hinted at the presence of a large, unknown world.
Nobody knows exactly where it is, how big it is or if it even exists at all, but when researchers at the California Institute of Technology revealed in 2016 that the existence of a ninth planet in our solar system was a very real possibility, the hunt for this enigmatic new world began in earnest.
Believed to be up to ten times the mass of the Earth and with an orbital period of up to 20,000 years, Planet Nine, if it exists, will be situated somewhere beyond the orbit of Neptune.
Now new observations of a recently discovered planetary body known as 2015 BP519 have hinted at the presence of a gravitational influence that scientists have so far been unable to account for.
Exhibiting a tilt of 54 degrees relative to the plane of the solar system, this distant object could be the most important indicator yet that another large world lurks somewhere out in the Kuiper Belt.
If it does exist, scientists predict that the new planet will be similar to Uranus or Neptune - a cold world composed of a mixture of rock and ice with a gas envelope of hydrogen and helium.
If it has any moons, it is possible that potentially habitable subsurface oceans could exist inside them.
All that remains now is for someone to actually observe the planet directly.
Source: Popular Mechanics | Comments (17)
Similar stories based on this topic:
Tags: Planet Nine