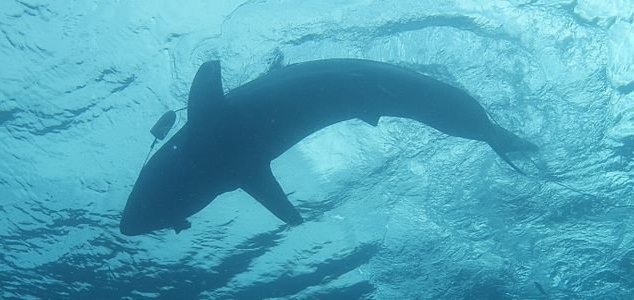 The 'highway' is frequented by numerous shark species.

Image Credit: CC BY 2.0 Elias Levy
Scientists have identified a 500-mile-long ocean corridor used by large numbers of sharks and other animals.
Researchers had long suspected that sharks sometimes travel south from Costa Rica to the Galapagos Islands, however obtaining conclusive evidence of this had proven challenging.
It wasn't until biologists spent two weeks dragging a BRUV (baited remote underwater video system) behind their vessel that they finally found what they were looking for.
Over a dozen species of shark, as well as numerous dolphins, turtles and other species, were filmed swimming along a specific stretch of the ocean covering hundreds of miles.
"[It was] amazing," said biologist Mario Espinoza. "We actually documented over 16 species of sharks and fish, also sea turtles and dolphins... It's really surprising to see that many animals."
The route seemed to be following a range of undersea mountains known as seamounts.
"So this was the first time we actually documented animals using these seamounts," said Espinoza. "We don't know exactly whether they are feeding or they're like stopping by or using these seamounts as navigation routes."
The researchers are now hoping to set up a new marine protected area in the region.
"Finally we have visual evidence that there is a huge abundance in this area that needs to be protected, that there really is a highway," said Pacifico Foundation president Zdenka Piskulich.
Source: NPR.org | Comments (4)
Tags: Shark