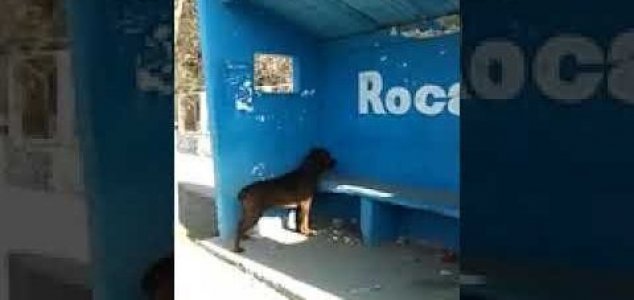 What was the dog staring at ?

Image Credit: YouTube / Elfederalonline
Video footage of a dog in Argentina that wouldn't stop staring at a wall has gone viral this week.
The French mastiff-labrador cross, which has been nicknamed Chicho, was observed staring endlessly at the blue wall of a bus stop for the better part of three days.
Taking short breaks only to eat and drink, the dog was so fixated with the otherwise unremarkable section of wall that even a concerted effort by locals to drive him away failed to get him to move.
Some suggested that Chicho may be suffering from some sort of brain injury or mental illness.
According to reports from local news media however, a veterinarian who examined the dog found nothing wrong with him and suggested that the canine may simply be waiting for something.
In the end, the dog only stopped staring at the wall after his owner confined him to his back yard.
Source: News Hub | Comments (23)
Similar stories based on this topic:
Tags: Dog, Argentina