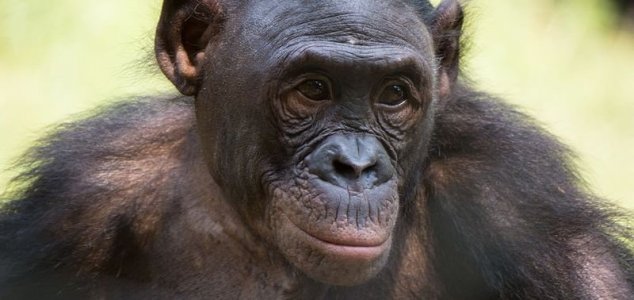 Little is known about the newly found species.

Image Credit: CC BY 3.0 Fanny Schertzer
Scientists have identified a previously unknown species of primate that lived around 400,000 years ago.
The new species, which would have once roamed the forests of Central Africa, was discovered through a genetic analysis of modern bonobos and chimpanzees.
The term 'ghost species' refers to the fact that no fossil evidence has ever been found.
The discovery was made by Martin Kuhlwilm from the Institute of Evolutionary Biology in Barcelona who looked for DNA fragments that could not be explained via mutation or inter-species mating.
The find is important because it means that there once existed another great ape species with which humans may share a common ancestor.
Given that bonobos carry only a mere three percent of the extinct ape's genome however, learning more about this mysterious lost species is likely to prove rather challenging.
Source: Independent | Comments (8)
Similar stories based on this topic:
Tags: Chimpanzee, Apes