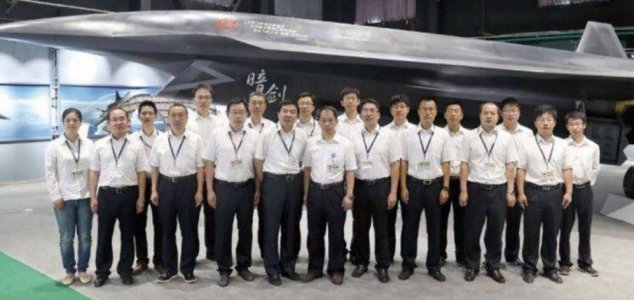 Is this China's new secretive stealth drone ?

Image Credit: Handout
A recently released photograph appears to confirm the existence of a secretive Chinese drone project.
The idea that China has been developing a supersonic, radar-evading drone has been around for years now, but if this picture is anything to go by, it looks as though it may be more than just a rumor.
Known as 'Dark Sword', the drone can be seen in this reportedly official photograph that was released earlier this month. Some claim that the aircraft in the image has a supersonic intake vent and stabilisers similar to those found on the US F-22 Raptor jet.
Much about the picture however remains a mystery, such as when it was taken or whether or not the aircraft is actually operational. It is also unclear who the group of people are in the foreground.
"Looks like a mock-up for a supersonic stealth drone, but an official AVIC mock-up," said drone expert Patrick Lin at the California Polytechnic State University.
"Without knowing when this photo was taken, it'd be hard to figure out how far it is along."
Source: The Daily Beast | Comments (50)
Tags: Dark Sword, China