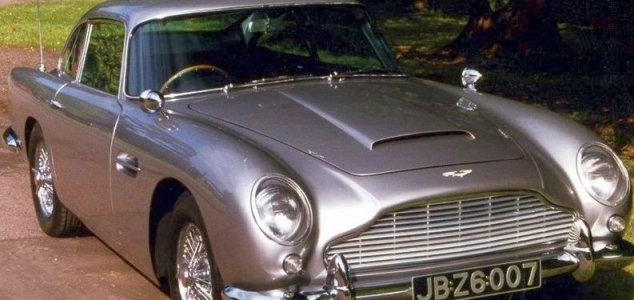 The car is now worth millions.

Image Credit: CC BY 3.0 Chilterngreen
An Aston Martin driven by Sean Connery in the movie 'Goldfinger' was stolen from an airport hangar in 1997.
The iconic vehicle - a 1964 Aston Martin DB5 - was one of two used during filming of the action thriller which was the third movie to feature Ian Fleming's world-famous British spy James Bond.
Now, more than 20 years after the car went missing, Art Recovery International (ARI) has reportedly received a tip-off suggesting that it has been spotted somewhere in the Middle East.
A substantial six-figure sum has been offered to anyone who can help with its recovery.
"I have been given a specific tip, but we are working on it," said chief executive Christopher Marinello. "We want to reach out to collector car community and vast array of mechanics to let them know we are very serious about recovering it."
"As there are many Aston Martins, it is very important that we get a shot of the chassis number, dp/216/1. This is what we are looking for, as it is very specific to the vehicle."
"It is quite possible the potential in the Middle East is a mere look alike, which is why it is crucial we retain a close up of the chassis number."
Originally bought at auction in 1986 for $250,000, the car could today be worth over $10 million.
Source: Telegraph | Comments (4)
Tags: James Bond, Aston Martin