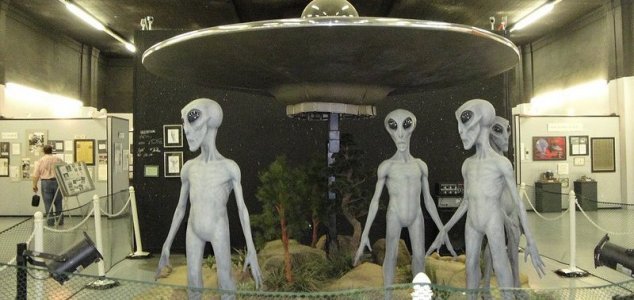 It's that time of the year again.

Image Credit: CC BY-SA 2.0 Jim Trottier
The annual event invites enthusiasts to venture outside and 'watch the skies' for signs of extraterrestrial visitors.
Intended to help raise awareness of "the undoubted existence of UFOs", World UFO Day is a special event for UFO enthusiasts and researchers as well as for disclosure advocates who are attempting to encourage world governments to reveal what they know about UFOs.
The day also commemorates the best known UFO case of them all - that of the object which crashed on a ranch near Roswell, New Mexico and was later covered up by the military.
In some places, World UFO Day is also celebrated over a week earlier on June 24th to coincide with another key event in the history of the phenomenon - the sighting by pilot Kenneth Arnold of several unidentified objects near Mount Rainier, Washington in 1947.
While interest in UFOs is perhaps not as it once was, recent revelations, in particular that of the US government's secretive
Advanced Aviation Threat Identification Program
, have helped the UFO phenomenon to maintain relevance in the modern era.
The exciting possibility of discovering evidence of microbes on one of the icy moons of our own gas giants has also helped to keep the hope of finding extraterrestrial life alive.
Source: Independent | Comments (5)
Tags: World UFO Day