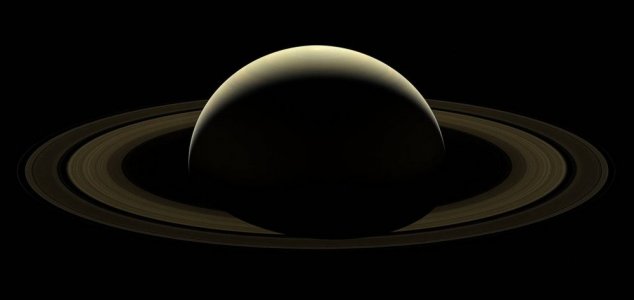 What does space sound like ?

Image Credit: NASA/JPL-Caltech/Space Science Institute
Back in 2017, Cassini picked up the sounds of plasma waves travelling between Saturn and Enceladus.
The otherworldly whooshing, whistling noise is the result of the spacecraft converting electromagnetic radiation (radio waves) in to audible sound using its Radio Plasma Wave Science (RPWS) instrument.
The audio is not a recording of actual sound as, due to the lack of a vibrational medium, sound waves cannot travel through the vacuum of space.
"Enceladus is this little generator going around Saturn, and we know it is a continuous source of energy," said planetary scientist Ali Sulaiman of the University of Iowa.
"Now we find that Saturn responds by launching signals in the form of plasma waves, through the circuit of magnetic field lines connecting it to Enceladus hundreds of thousands of miles away."
The recording itself can be heard below.
Source: Science Alert | Comments (7)
Tags: Plasma, Saturn, Enceladus