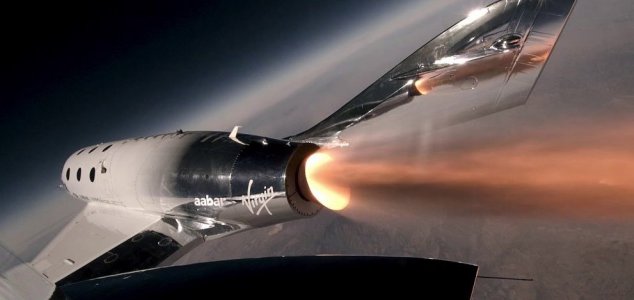 The view was breathtaking.

Image Credit: YouTube / Virgin Galactic
The third rocket-powered test flight of SpaceShipTwo provided its pilots with a spectacular view of our planet.
It's been a bumpy few years for Virgin Galactic, especially with the loss of its original SpaceShipTwo in October 2014 - an accident that not only claimed the life of a pilot, but also cast doubt on whether the company's lofty goal of carrying tourists in to space would ever happen at all.
Now though, four years on from the accident, things are starting to look very promising indeed.
The latest test flight, which took place on Thursday, saw the VSS Unity soar to an altitude of over 170,000ft - approximately half way to the true edge of space.
"Dark sky, blue glow, totally amazing; a million dollar view," said Virgin Galactic pilot Michael Masucci.
"Having been a U2 pilot and done a lot of high altitude work, or what I thought was high altitude work, the view from 170,000 feet was just totally amazing."
"The flight was exciting and, frankly, beautiful. We were able to complete a large number of test points which will give us good insight as we progress to our goal of commercial service."
The firm is currently aiming to start flying tourists to the edge of space within the next two years.
Source: Mashable | Comments (5)
Similar stories based on this topic:
Tags: Virgin Galactic, SpaceShipTwo