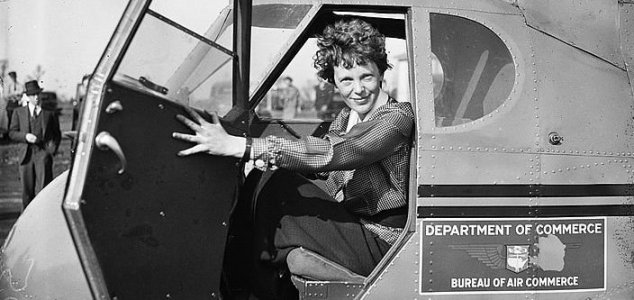 Did Amelia Earhart die as a castaway on a remote Pacific island ?

Image Credit: Harris and Ewing
The famed aviator is thought to have sent several dozen distress calls while stranded on a remote Pacific island.
When Amelia Earhart disappeared over the Pacific Ocean during an attempt to circumnavigate the globe in her Lockheed Model 10 Electra in 1937, the question of what happened to her would go on to become one of the most enduring mysteries of the modern age.
In recent years however, clues have been found suggesting that Earhart's plane may have gone down somewhere in the remote Pacific atoll of Nikumaroro and that the aviator and her navigator Fred Noonan may have even survived for several days on a small island while awaiting rescue.
Now Richard Gillespie, executive director of The International Group for Historic Aircraft Recovery, is set to publish a new report detailing an analysis of radio distress signals picked up during the time Earhart and Noonan would have been waiting for help to arrive.
The messages, which were picked up by both government agencies and individual radio operators, paint a harrowing picture of the aviator's desperate attempts to signal for assistance.
The last message, which was received by Thelma Lovelace of St. Johns, New Brunswick, Canada approximately five days after the crash, stated:
"Can you read me? Can you read me? This is Amelia Earhart... Please come in. We have taken in water, my navigator is badly hurt... we are in need of medical care and must have help."
"We can't hold on much longer."
Earlier this year, it was revealed that human bones discovered on a remote island in the region back in 1940 may have been those of Earthart herself.
If the remains of her plane could be found as well, it would solve the mystery once and for all.
Source: USA Today | Comments (11)
Similar stories based on this topic:
Tags: Amelia Earhart