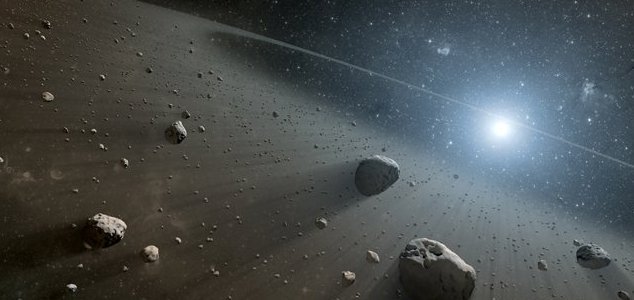 The mineral formed in space at over 1000C.

Image Credit: NASA/JPL-Caltech
The new mineral is reportedly harder than diamond and has a never-before-seen molecular structure.
Discovered within a meteorite that fell to Earth over Russia in 2016, the mineral, which has been named "uakitite", has been the subject of extensive testing and research for over two years.
The fragments found within the meteorite were extremely small, prompting scientists to use electron diffraction - as oppose to conventional X-rays - to obtain information on its crystal structure.
"It forms isometric (cubic) crystals (in daubreelite) or rounded grains (in schreibersite)," they wrote. "The size of uakitite grains is usually less than 5 micrometers (5 millionths of a meter)."
According to Boris Shustov, head of the Institute of Astronomy of the Russian Academy of Science, the discovery of new minerals within meteorites is not actually that unusual.
"This is a fairly common phenomenon due to the fact that a number of minerals, number of substances that can be formed and are formed under cosmic conditions, are not found on Earth," he said.
As such, it is likely that there are countless other minerals still out there, just waiting to be discovered.
Source: Mining.com | Comments (8)
Tags: Uakitite, Asteroid