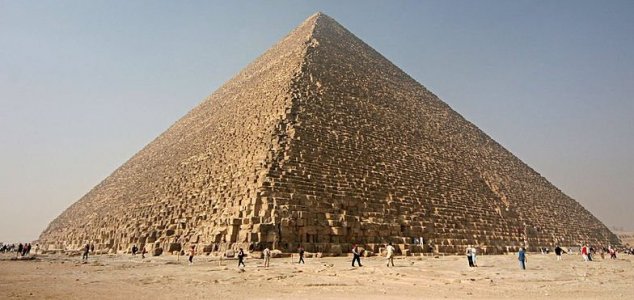 There is more to the Great Pyramid than meets the eye.

Image Credit: CC BY-SA 3.0 Nina Aldin Thune
Scientists in Russia have discovered a rather unusual property of Egypt's Great Pyramid of Giza.
The study, which was lead by researchers at ITMO University in the Russian city of St Petersburg, involved creating a model of the pyramid and measuring how electromagnetic wave energy is scattered or absorbed by its unique shape.
Incredibly, it turned out that the Great Pyramid is capable of collecting and concentrating electromagnetic energy both in its chambers and at its base.
The researchers believe that the discovery could lead to the creation of more efficient solar cells.
"In general, one may conclude that pyramidal objects located on a substrate and supporting multipole resonances can significantly suppress the reflection of incident electromagnetic waves," they wrote.
"In the earth conditions, this could be used for controlling the radio-wave propagation and reflection."
"Due to the scaling properties, such a behavior can be realised in different spectral ranges for suitable material and geometrical parameters."
Source: Sky News | Comments (47)
Similar stories based on this topic:
Tags: Pyramid, Egypt, Energy