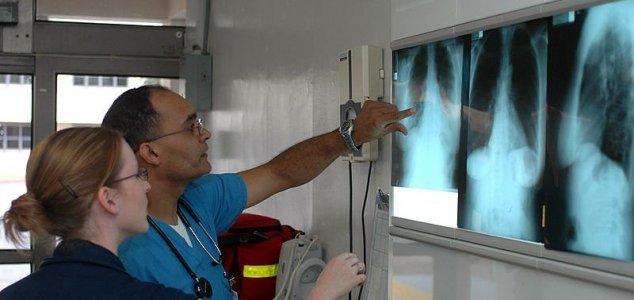 Brock was lucky to have survived.

Image Credit: Nathanael T. Miller
22-year-old Brock Meister from Indiana managed to survive having his skull detach completely from his spine.
As if almost dying as a baby and suffering through brain cancer as a teenager wasn't enough, Brock's latest dice with death was so unusual that doctors were amazed that he managed to survive at all.
The accident happened back in January when Brock and his friend got in to his pickup truck with the intention of driving to meet up with some other friends who were staying nearby.
During the trip the truck skidded on a patch of black ice, sending Brock hurtling through the window.
"My neck hurt, but I wanted to get up," he said. "Luckily [my friend] held me down and wouldn't let me get up until the paramedics got there."
This decision was instrumental in saving his life.
It turned out that Brock had suffered a rare injury known as a traumatic atlanto-occipital dislocation. Essentially - his skull had become detached from his spine.
Neurosurgeon Kashif Shaikh described it as "almost a universally fatal event."
"It's an extremely rare event to make it to the hospital after suffering that type of injury," he said. "Once somebody does make it to the hospital, their chances of a good outcome increase significantly."
As luck would have it, Brock managed to make it to hospital alive and has since been doing well.
"I'm just thankful to be here, so that's all that matters," he said.
Source: Science Alert | Comments (4)
Tags: Spine, Skull