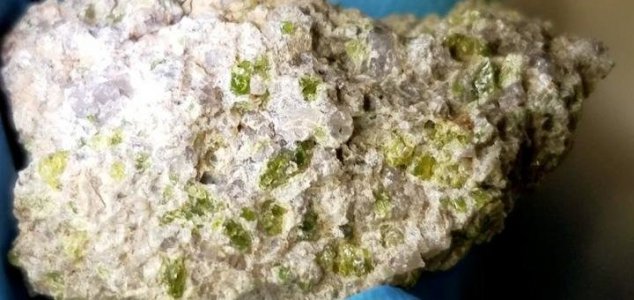 This meteorite offers a tantalising glimpse in to the past.

Image Credit: UNM Institute of Meteoritics
Scientists have been studying a meteorite that dates back to a time before the birth of our solar system.
The research, which was carried out by a team at the University of Manchester, involved analyzing a particularly rare and ancient asteroid that was discovered in Africa back in 2016.
Dating back 4.6 billion years to the time immediately before our solar system came in to existence, the space rock - which has been dubbed NWA 11119 - is the oldest igneous meteorite ever discovered.
What makes NWA 11119 particularly interesting however is its composition. According to scientists, it bears a striking resemblance to the type of material that the Earth's crust is made of.
Because of this, it is believed that this meteorite was once part of the crust layer of an asteroid that would have formed in much the same way as the crust of our own planet.
As such, it could teach us much about how the Earth came in to being.
"There's still so much to learn about how Earth's crust could have formed," said doctoral student Poorna Srinivasan. "We just scraped the surface here."
Source: Live Science | Comments (14)
Similar stories based on this topic:
Tags: Meteorite, Life