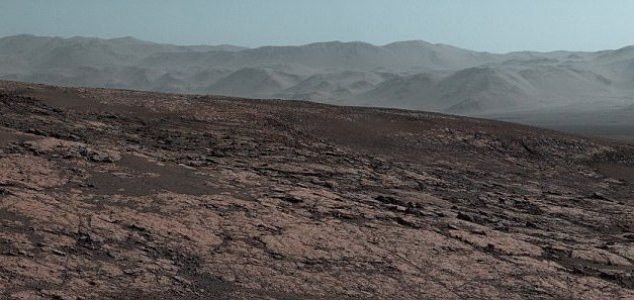 Could there be microorganisms living just beneath the Martian surface ?

Image Credit: NASA
NASA is investigating the possibility of sending a probe to Mars that could directly seek out alien life forms.
Curiosity, like the other rovers that have landed on Mars in recent years, has focused on finding evidence that Mars could have once supported alien life, rather than on seeking out alien life itself.
Finding a way to reliably identify alien organisms on other worlds has long proven a challenge.
One scientist who has been working on the problem is Melissa Floyd of NASA's Goddard Space Flight Center. She has been developing the instrumentation needed to sift through soil and rock samples for extraterrestrial microbes as well as the analytical methods needed to identify them.
In particular, she wants to find evidence of archaea - a type of single-celled microorganism that was the first form of life to arise on our own planet billions of years ago.
"I had this idea, actually a major assumption on my part: what if life evolved on Mars the same way it did here on Earth?" she said. "Mars was bombarded with the same soup of chemistry as Earth."
The key to finding these microorganisms is a technique known as fluorescent in situ hybridization which involves putting the samples through a complex sequence of analytical steps.
If this process can be automated, it could then be implemented in to a future lander or rover mission.
If such a mission was to actually find something, it would be a discovery of monumental proportions.
Source: Engadget | Comments (9)
Tags: Mars, Life