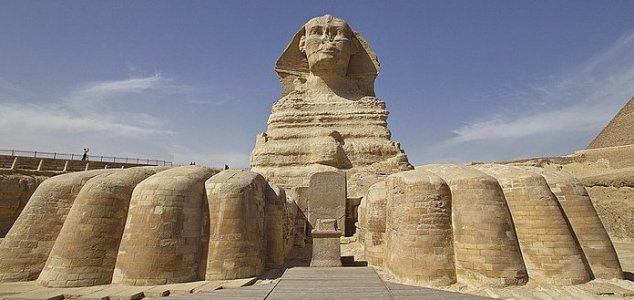 Could there really be more than one Sphinx ?

Image Credit: CC BY-SA 4.0 Mohamad Kassem
Construction workers have unearthed what is thought to be a second Sphinx near the Valley of the Kings.
With the body of a lion and the head of a human, the Sphinx has long been one of ancient Egypt's most unique and universally recognisable monuments.
Now a statue that archaeologists believe could actually be a second Sphinx has been discovered beneath a road that was being constructed between the Nile-side temples of Karnak and Luxor.
Dating back up to 4,000 years, the statue is currently still mostly buried in the ground and no photographs have emerged, however tourists are reportedly welcome to visit the site.
According to Mohamed Abel Aziz, director general of Luxor antiquities, there are no immediate plans to extract the statue from the ground "due to the nature of the environment it is in."
Construction work at the site however has been halted while the find is being investigated.
If the statue really is a second Sphinx, it could turn out to be quite an important discovery.
Source: Independent | Comments (41)
Tags: Sphinx, Egypt