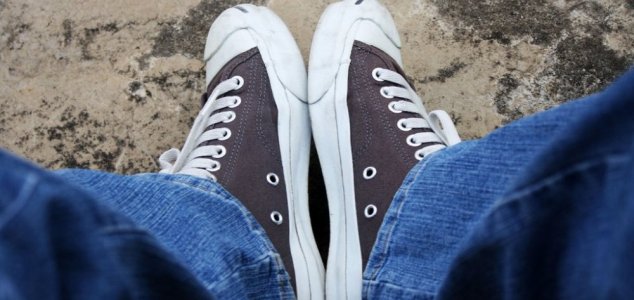 Surprisingly, Lanham maintains that turning his feet isn't painful.

Image Credit: CC BY 2.0 Jack Purcell
57-year-old Moses Lanham from Michigan has a unique talent that both intrigues and disgusts in equal measure.
Thanks to being double-jointed, the veteran contortionist is able to turn his feet 180 degrees so that they are facing completely the opposite direction.
His remarkable ability has earned him two world records as well as quite a sizable following.
"I'm the only one that holds a world record for turning their feet around backwards and walking the farthest distance," he said.
"I also hold the world record for turning my feet around backwards 180 degrees."
Surprisingly, twisting his feet around doesn't actually hurt. The reason he can do it is because he has twice as much cartilage as well as extra tissue in his knee joints, hips and ankles.
Not everyone however quite appreciates his unique talent.
"When I perform this in front of people I love the reaction I get a lot of people are just amazed," he said. "Others turn away from them cos it grosses them out."
"One time in my life time I've had a person throw up after I've turned my feet around."
Source: Brinkwire.com | Comments (7)
Tags: Moses Lanham