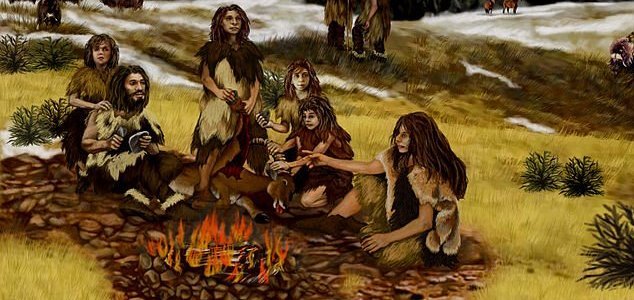 Homo sapiens also interbred with other hominins in the distant past.

Image Credit: Randii Oliver
Scientists have identified the first known example of first-generation interbreeding between two extinct hominins.
The discovery was based on an analysis of fossilized bones unearthed in a cave in Siberia.
The girl, who was thought to have been 13 when she died around 90,000 years ago, has been determined to be the offspring of two different hominin species - Neanderthal and Denisovan.
"To find a first-generation person of mixed ancestry from these groups is absolutely extraordinary," said geneticist Pontus Skoglund from the Francis Crick Institute in London.
"It's really great science coupled with a little bit of luck."
Interbreeding between different hominin species is certainly nothing new. Previous studies have revealed that modern humans are part Neanderthal and/or Denisovan, depending on nationality.
We are even thought to carry the DNA of other prehistoric hominins currently unknown to science.
Source: Sky News | Comments (6)
Tags: Neanderthal, Denisovan