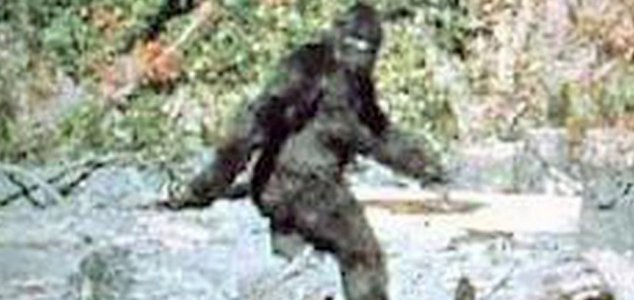 Todd Standing maintains that Bigfoot is very real indeed.

Image Credit: Roger Patterson / Bob Gimlin
Controversial Bigfoot expert Todd Standing has taken the government of British Columbia to court.
The tracker and filmmaker, who has been researching the mysterious bipedal hominid for years, maintains that the provincial government of British Columbia has "breached its stewardship responsibility" by failing to acknowledge and protect the creature known as Bigfoot.
Standing maintains that he has evidence "way beyond a reasonable doubt" and claims that by failing to acknowledge the creature's existence, the provincial government has damaged his credibility.
"They're trying to deny my evidence without even looking at it," he said. "They've gone at this with a sledgehammer. My lawyer is arguing that they at least need to hear the evidence before deciding."
According to reports, Standing also intends to file similar lawsuits in Alberta and Washington state.
"It's the discovery of the millennium," he said. "To understand a primate species has been in North America this whole time and we haven't been able to discover them."
"The reason for that is because they are trackers, because they are intelligent, because they're an incredible species."
Update:
During a courtroom appearance on Tuesday 14th, the provincial government of British Columbia asked the Supreme Court to dismiss the lawsuit on the basis that it was "frivolous".
"There is no reasonable claim because the claim lacks an air of reality," said Ministry of Attorney General articled student Marina Goodwin.
"It's possibly a matter for legislature or executive, but to determine whether or not the province should recognize a species of animal is, with the greatest of respect, not a matter for the courts to decide."
Source: Vancouver Sun | Comments (25)
Tags: Todd Standing, Bigfoot