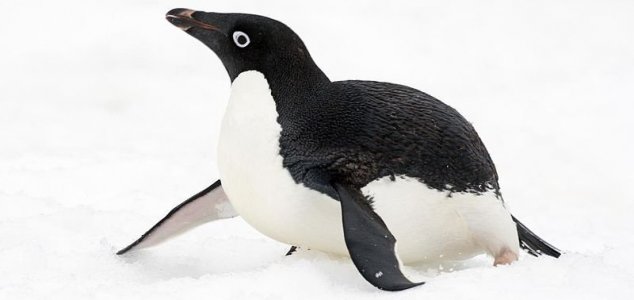 Penguins are vulnerable to the effects of climate change.

Image Credit: CC BY 2.0 Christopher Michel
Hundreds of mummified penguins dating back up to 750 years were found in Antarctica's Long Peninsula in 2016.
While it is not particularly unusual to find the remains of Adelie penguins in the region, the discovery of quite so many of them - especially with mummified chicks - had left scientists scratching their heads.
The key to this mystery, it turns out, is that the penguins had died during two separate disasters.
Radiocarbon dating of the remains has revealed that the animals had perished during two distinct periods 200 and 750 years ago - both times due to "extreme climatic events" lasting decades.
Extensive heavy snowfall, coupled with heavy rainfall and flooding, had proven disastrous.
"It is quite likely that global climate warming caused enhanced precipitation, which led to the tragedy," said study lead researcher Liguang Sun from the University of Science and Technology of China.
Researchers are now hoping to use what they have learned about these past disasters to better predict what might happen to penguins in the future as global temperatures continue to rise.
"Generally, it is believed that the current global warming trend will continue or even worsen," said Sun.
Source: Live Science | Comments (7)
Tags: Mummified, Penguins, Antarctica