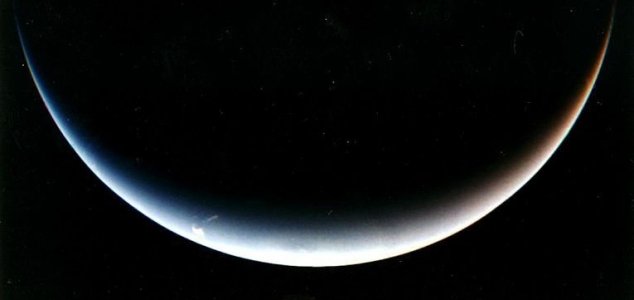 The newly discovered moon is surprisingly huge.

Image Credit: NASA/JPL
Astronomers have found what is thought to be the first confirmed moon in orbit around an extrasolar world.
Situated 8,000 light years away, the newly discovered moon, which is around the size of Neptune, orbits a gas giant known as Kepler-1625b which is itself several times the size of Jupiter.
This makes it exponentially larger than any of the 180 or so moons in our own solar system.
"It's big and weird by solar system standards," said Prof David Kipping of Columbia University.
The new moon was discovered by astronomers who had been analyzing data from NASA's Kepler Space Telescope when they noticed some peculiar anomalies around Kepler-1625b.
"We saw little deviations and wobbles in the light curve that caught our attention," said Dr Kipping.
The discovery was confirmed following further observations using the Hubble Space Telescope.
The hunt is now on to locate other - and hopefully smaller - extrasolar moon candidates.
"You could argue that because larger objects are easier to detect than smaller ones, this is really the lowest-hanging fruit, so it might not be wholly unexpected that the first exomoon detection would be among the largest possible," said study co-author Alex Teachey.
Source: Reuters | Comments (2)
Tags: Exomoon, Extrasolar, Planet